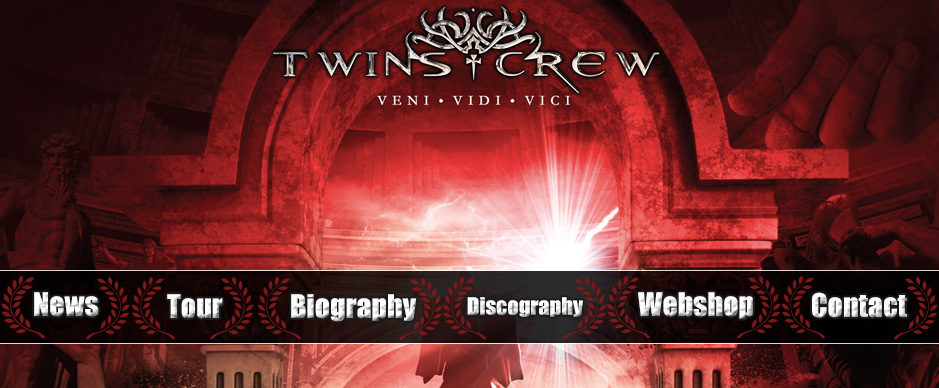 21/10 - Stockholm, SWE





Name:
Andreas Larsson
Born:
Before the dawn of time (thats really old).
Instrument:
My voice and my Fender
Influences:
Iron Maiden , Judas Priest , Queensryche , Queen , and many many more.
Quotes:
It´s better to burn out then just fade away.
History in Twins Crew:
To make a long history short... I was there
in the beginning and will until the end..
Previus Bands:
Night Breed , Skandal , Biggus Diggus.
Favorite Food:
Anything that does not kill you :).
Hobbies:
Music , Football , Video/Computergames.
Favorite Album:
To hard to say but at the moment Judas Priest - Painkiller.
Best gig memory:
So many to chose from but Baamhakke Germany 2009 was really special and will allways be in a special place of my memories.