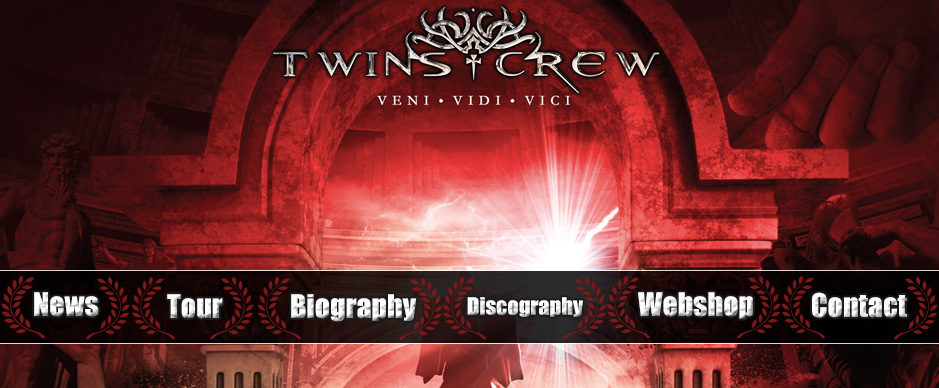 21/10 - Stockholm, SWE





Name:
Uno Eriksson
Born:
1984 just south of Stockholm
Instrument:
Tama Drums and hardware, Zildjan Cymbals and promark sticks
Influences:
Helloween, Maiden, Masterplan, In Flames, and hundreds more.
Quotes:
It's broken if you can't fix it with ducttape
History in Twins Crew: Started in August 2007… history is yet to be written!
Previus Bands:
S.p.i.t. & AbSug… a long time ago
Favorite Food:
As long as it's not moving by it self I'll eat it.
Hobbies:
Cars, woorking out
Favorite Album:
oh… tricky one, I think Blind Guardian – Live.
Best gig memory:
I have hundreds of great ones… but when we sold out the "Baamhakke-bar" in the German alps 2009 on our first tour there will stick on my mind forever!